Hi and thanks for visiting my website.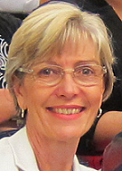 I'm a writer from the Blue Mountains, west of Sydney. I write poems and stories for adults and children.
You can find links to some of my published work here.
You can find a list of useful books, websites and podcasts about writing here.
For the latest news, please visit the blog and leave a comment. I'd love to hear your thoughts.